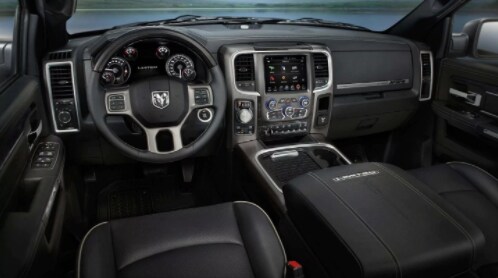 It's the most wonderful time of the year… for your car! Since we don't need to worry about snow here in Phoenix, it's an opportunistic time for your RAM. It sent us a copy of the wish list it sent to Santa earlier this year. Here are a few accessories that it wants under an over-sized Christmas tree in two weeks:

Floor mats. No truck is complete without thick rubber mats, making it ready for any spontaneous adventure that presents itself. These mats will ensure you're ready to rock at all times.
Splash guards. Is there anything bolder than custom RAM splash guards? These will give your vehicle the individuality it needs to perform, letting Peoria know who you are and how seriously you take your adventuring.
Park distance sensors. This is one of the most innovative and useful accessories available. Once installed in the rear bumper of the truck, it helps you back up with four carefully-placed ultrasonic sensors that beep and light up when an obstacle is detected. It's a great safety feature that will help you drive and park more confidently.
Cell phone charger. This one might be self-explanatory, but quite underestimated. You will never have to worry about being caught unprepared with a low battery when this is installed in your RAM. It goes in easily and works with your smartphone. This is a gift that will benefit both you and your vehicle!
RAM offers premium speakers that pair perfectly with your Spotify playlist. Place these in your auto and you won't want to leave.
There are so many fantastic accessories that RAM offers its excited customers just in time for the holidays. The parts and service departments at Larry H. Miller Dodge Ram Peoria are ready to take on whatever Santa brings your car this holiday season. Schedule an appointment online or stop by our dealership at 8665 W. Bell Road. Consider us Santa's workshop, here to make your truck merry and bright with awesome upgrades.