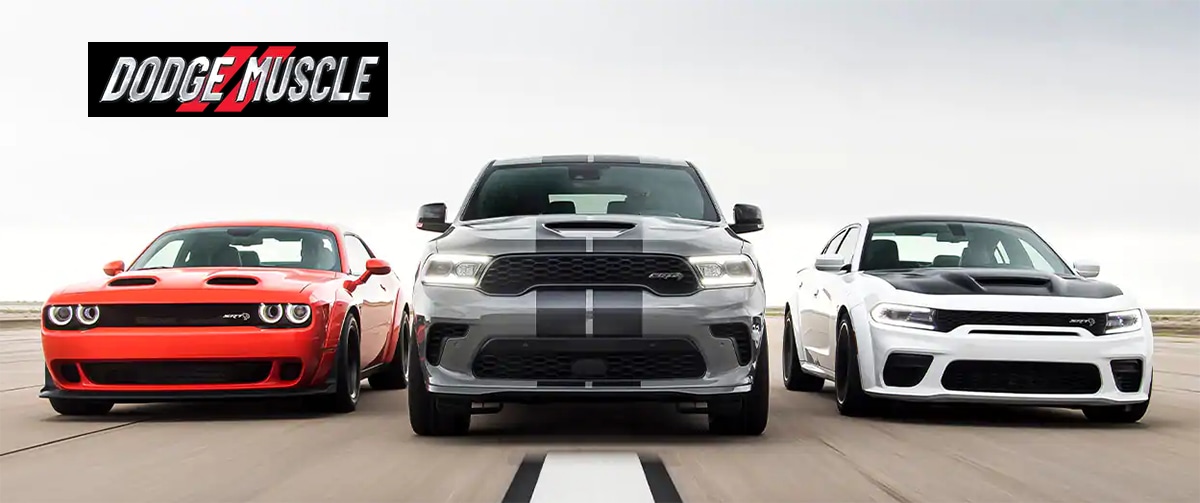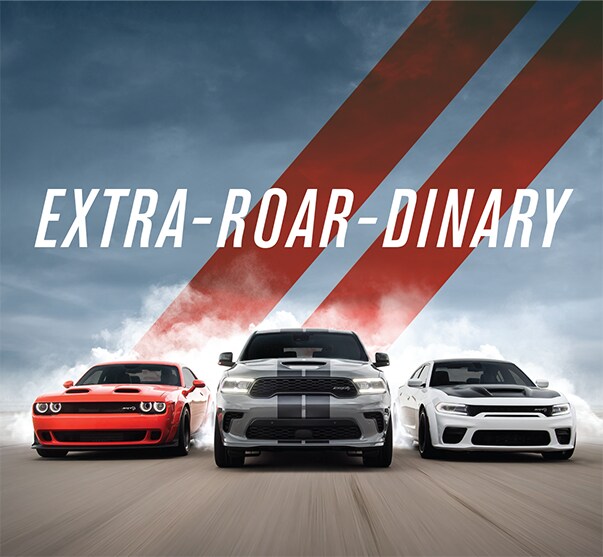 Challenger Super Stock
Meet the master of muscle - the 2020 Dodge Challenger SRT Super Stock, with 807 horsepower! If your a track enthusiast, this baby will give you the thrills you've been seeking. The Challenger Super Stock is the quickest muscle car as evidenced its 0-60 time of only 3.25 seconds. Based on 1/4-mile time, it's the fastest drag car, marking it across the line in a smoking 10.5 seconds!


Charger Hellcat Redeye
Hold on to your hat if you see this baby coming by! The Charger SRT® Hellcat Redeye Widebody is showing off a new High-Output engine and claiming the title for world's top speed and highest-in-horsepower mass-produced sedan.

Hiding under that bulging hood is a new High-Output 6.2L Supercharged HEMI® V8 engine that produces an awe-inspiring 797 horsepower.


Durango Hellcat is coming!
The Most powerful SUV
EVER
is coming to Peoria in early 2021. Contact is you're interested in pre-ordering this awesome new
2021 Dodge Durango SRT Hellcat
. Check out these stats!
Supercharged 6.2L HEMI® SRT Hellcat V8 engine
0-60 mph in 3.5 seconds
NHRA Certified 1/4-mile in 11.5 seconds
710 Horsepower
645 pound-feet of torque
Best-in-Class Towing Capacity of 8,700 pounds*